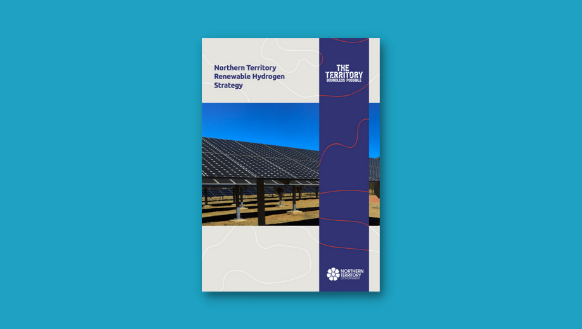 As the international community seeks innovative ways to reduce greenhouse gas emissions, there is a growing demand for clean, reliable and flexible energy solutions, like hydrogen.
Hydrogen has many advantages as an energy store and carrier. It can be manufactured with zero emissions, is energy dense and can be stored and efficiently transported, and it can be converted to heat through combustion or to electricity in a fuel cell, without creating any greenhouse gas emissions.
The Territory is well placed to position itself at the forefront of the developing renewable hydrogen industry with large areas of land with high solar irradiance, close proximity to export markets, an established world-scale energy production and export industry and a commitment to net-zero emissions by 2050.
The strategy outlines a five point hydrogen plan for government and industry to work together:
local industry development - preparing industry capabilities, logistics and supply chains to facilitate the adoption of renewable hydrogen
resource management - investigate how to optimise the Territory's resources and infrastructure to facilitate hydrogen industry development
grow and harness demand - promote the Territory as an attractive export hub and investigate domestic hydrogen applications to build demand
support innovation - incorporate new ways of researching, trialling and adapting emerging technologies to optimise hydrogen opportunities
responsive regulation - establish effective regulatory frameworks for the development of a safe and efficient hydrogen industry.
Read more about the NT Renewable Hydrogen Strategy