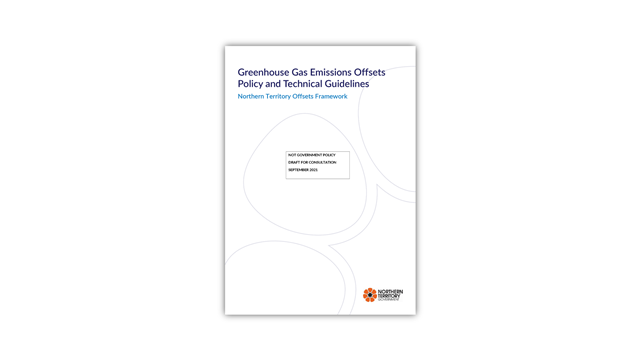 The Northern Territory Government's Climate Change Response includes a range of actions designed to support the achievement of the net zero emissions by 2050 target. One of these actions is the development of a Greenhouse Gas Emissions Offsets Policy. This policy will guide the use of offsets as a tool to support the decarbonisation of industry in the Territory
For more information please visit the Department of Environment, Parks and Water Security Website.
Read the draft policy PDF (931.1 KB).
Public consultation on the draft policy is now closed.