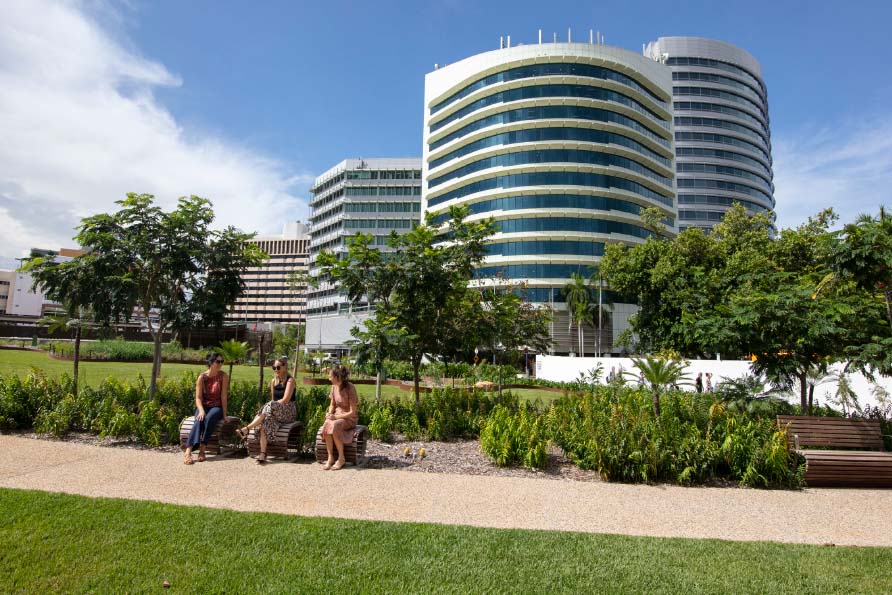 Helping people experience the best of Darwin's lifestyle by mitigating the seasonal impact of Darwin's hot and humid climate is the focus of a brand new strategy that has been launched.
The Northern Territory Government, in partnership with the Australian Government, City of Darwin and the Darwin Living Lab, led by Australia's national science agency CSIRO, has published the Feeling Cooler in Darwin: Darwin Heat Mitigation and Adaptation Strategy.
The Strategy is a key deliverable of the Darwin City Deal – a ten year partnership between the Commonwealth Government, Northern Territory Government and City of Darwin that aims to position Darwin as a vibrant and liveable city.
The Strategy aims to help people adapt to Darwin's future heat-related climate challenges, using heat mitigation methods to shade and cool the city, and reduce heat-related health challenges.
It presents a coordinated response to research commissioned by the Northern Territory Government through the University of New South Wales in 2017 that mapped the heat profile of the Darwin Central Business District and made recommendations on the potential for selected heat mitigation treatments to reduce city temperatures.
Read the Strategy here PDF (5.8 MB)
For more information visit Creating a Cooler City.